The last post of my Christmas Sales Roundup. A few of these expire very, very soon, so be sure to read thru the list. The first two are again exclusives for readers of this blog - I ask that you don't repeat these coupon codes on other sites, although you are welcome to post links back to the blog itself.
Land of the Free
(
$0.99
Kindle and
Mobipocket
), by Jeffry Hepple, is free
on Smashwords
with coupon code
VM69V
, thru January 31. This is sequel to
Gone For a Soldier
(
$4.00
Kindle and
Smashwords
). Jeff runs not only the
EBookGab
website, but also the
Operation Ebook Drop
website, in addition to his day job and writing.
Book Description
The Van Buskirk family saga continues with the exploration of the Louisiana Territory and the War of 1812.

Held captive by the British aboard the warship HMS Surprise, American lawyer, Francis Scott Key, witnessed the British bombardment of American Fort McHenry through the long, rainy night of September 13th and 14th, 1814. As the sun rose the following morning, illuminating the American flag, still flying, he wrote these words on the back of an envelope:


O! say can you see by the dawn's early light
What so proudly we hailed at the twilight's last gleaming?
Whose broad stripes and bright stars through the perilous fight,
O'er the ramparts we watched were so gallantly streaming?
And the rockets' red glare, the bombs bursting in air,
Gave proof through the night that our flag was still there.
O! say does that star-spangled banner yet wave
O'er the land of the free and the home of the brave?
Death of a Cure
(
$0.99
Kindle), by Steven H Jackson, is free on
Smashwords
for the next year, using coupon code
HL36N
.
Book Description
We know them as humanitarians. Of this we are sure, we are certain, their calling unimpeachable. They have forsaken success in industry and in government that was surely theirs just for the taking. This personal sacrifice is for us. More importantly, for those we love. They are servants of a greater good. In return, we entrust them with our time, our talents and our money -- all we can give. They move the hearts of our children, our friends and our coworkers all of whom enlist sponsors that contribute even more money based on miles hiked or biked along traffic laden thoroughfares. We look to them to lead us from the heartbreak -- the overwhelming emotional devastation that cripples us as our lives derail when someone we love is struck down by a cruel and life-robbing disease. We hold them to a higher standard. They are better. We need them to be. They are the caretakers of our hope.

But is our dream of a cure really their mission? Have we been deceived? Could it be a cruel duplicity, a personal deceit, phenomenal in its audacity, yet nothing more to them than an evil means to a selfish end? A falsehood perpetrated against the trusting, abetting positions of power. Our hope blinding us from the truth. Have the lifestyles, the position and the money become their true motivation? Have they come to see the disease, our enemy, as their benefactor? How far would they go to protect the enemy?

Would they kill?

DEATH OF A CURE is a novel of mystery, suspense and action. The murder of one good man by a respected colleague is more than a crushing personal deception, it is an unequaled violation of the trust of thousands afflicted by a horrible disease.

In a first person account, the brother of the murdered man, a military surgeon born to wealth and accustomed to success, is thrust into the role of homicide investigator. Quickly discovering that his skills as a detective are frustratingly insufficient, he calls upon a woman from his past for help. Together they unravel layers of evil and organized deception revealing that the true work of this healthcare charity has little to do with curing the terrible disease born by a trusting constituency.

Murder was just another means to a hidden end.
Childproofed
(
$0.99
Kindle or
Smashwords
), by Reese Reed
Book Description
Motherhood sometimes seems as though it's not all it's cracked up to be. Sleepless nights, baby fat, encrusted bits of spit up clinging to my clothes and hair...not exactly what I'd pictured it as being. Sometimes I wonder where the real Virginia went - the person I used to be before I was just someone's wife or mother. Now I find out that a hot young girl is after my husband. Perfect. This is the life of a mother. It's real, and it's definitely nothing like a baby ad.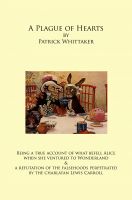 A Plague of Hearts
(
free
Smashwords), by Patrick Whittaker
Book Description
On an otherwise normal day in Wonderland, the Knave of Hearts is arrested by the secret police. Outraged by what he believes to be an injustice, his valet, the March Hare, sets out to free him. Along the way he attends a mad tea party, witnesses the death and resurrection of the Queen of Hearts and uncovers a terrifying secret that could destroy not only his world, but ours too.
Refuge of Delayed Souls
, by Miladysa, was free last month, but there is a new coupon code
TC44V
, thru March 1, for those who missed the last one.
Book Description
Volume 1 ~ RoYds In a story spanning many lifetimes, we follow Elizabeth Whyte's journey as she investigates the supernatural & seeks information about her own past, all while trying to keep a balance between the light & the darkness in her work for an agency known as the Refuge of Delayed Souls. A world where ghosts, angels, the Living & others exist side by side, although not always in harmony.

The Nan Tu - Southern Swallow Book II
(
$3.99
Kindle and
Smashwords
), by Edward C. Patterson, just released today!
Book Description
"We all lived in the shadow of K'ai-feng's ashes now. No denying it. However safe we felt, the world hung by a silken thread." So begins the second book of the Southen Swallow series - The Nan Tu (The Southern Migration) and, like the first book, The Academician, it is told by K'u Ko-ling, servant to the Grand Tutor, Li K'ai-men. The Emperor Kao has proclaimed that his court and government will migrate to the south, a progress filled with adventure, intrigue, war and tragedy, thus setting a series of events in play that shaped the Middle Kingdom.

Set on the broad canvas of Sung Dynasty China, The Nan Tu is a tale of love, separation and sacrifice. Yet heroes emerge from the ashes and restoration is within their grasp. From the mountain lairs of bandits to the sweep of the fleet at sea, The Nan Tu will transport you to a world that should have never been forgotten. Still, there are more important things than empires and history. There's love and destiny - the destiny of Li K'ai-men's relics and the enlistment of his helpmates to guard over the membrane of time.
Homefront
(
$2.00
Kindle or
Smashwords
), by Kristen J. Tsetsi, can be had for free by emailing the author at kjt AT kristentsetsi DOT com,
until late on New Year's Day
. Make sure to include your email address in your note and indicate whether you'd rather receive a PDF copy (via email) or a coupon code to use at
Smashwords
.
Book Description
A cab driving former English professor, an unpredictable alcoholic Vietnam veteran, an anti-war soldier, and a morbid mother in-law come together in this realistic, sensual, and darkly humorous semi-autobiographical tale of waiting through a war deployment.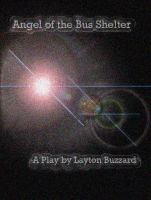 Angel of the Bus Shelter
(
free
Smashwords), by Layton Buzzzard
Book Description
He was a geek. She was beautiful and insane. When uber-nerd Orson falls in love with a mysterious woman he meets at a bus shelter, he sets off a chain of events that leads to such unlikely events as the stars going out and buses arriving on time.
Lead Me Home
(
free
Smashwords and
B&N
) and
The Life & Times of a Boomer Baby
(
free
Smashwords and
B&N
), by L.K. Campbell
Lead Me Home
Rick and Annie meet again ten years after high school. It looks as if they could rekindle their romance, but Annie is still feeling guilty about an old secret that caused Rick to have to leave town in disgrace. Is confession really good for the soul?
The Life & Times of a Boomer Baby
Personal anecdotes about growing up on a farm in the rural south during the 1960s. These sometimes humorous and sometimes poignant stories give a picture of life before cell phones, home computers, satellite T.V. and all those other things we think we can't live without.
The Elvis Interviews
(
free
Smashwords), by glen bonham. I haven't looked at this one, but saw a recommendation by someone who paid $5.00 for this recently and claimed it "was worth every penny).
Book Description
The mob has stolen Elvis's 55 pink caddy from Graceland. When a retirement age sheriff with an eerie resemblance to Elvis investigates, he meets a down on his luck Journalist who is snooping around Graceland on a hot tip. The journalist becomes convinced the sheriff is in fact, Elvis Presley. "Yeah, I get that a lot," grins sheriff Jesse, "but I ain't Elvis. Elvis died in 1977"